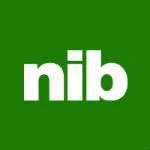 Many overseas visitor and student visas for Australia will require you to have a form of health insurance, often referred to as overseas visitor health cover (OVHC) or overseas student health cover (OSHC). nib is one of many Australian health insurance providers that offers this type of cover.
nib is one of Australia's most prominent health insurance providers, covering more than one million customers in Australia and New Zealand. It is known for flexible policies that offer a range of options and cover levels, and brings the same benefits to its OVHC
This provider is not available via finder. You can visit ww.nib.com.au for more information or compare alternative options below.
For non-students there are four levels of cover to choose from, so you can balance your cost and health needs to find a policy that's right for you.
For other overseas visitors who want additional cover, there are four options to choose from, all of which meet visa requirements. nib offers these through IMAN, a subsidiary largely focused on healthcare for overseas visitors.
Budget: Basic cover for emergencies. You will likely need to pay out-of-pocket expenses for things like doctor visits, and other relatively basic health needs.
Basic: Effective cover for wider, everyday health needs, such as doctor consultations, outpatient medical services and basic health needs.
Hospital benefits
| | | |
| --- | --- | --- |
| Monthly price (singles cover) | $73.48 | $130.01 |
| Monthly price (couples) | $146.97 | $260.02 |
| Monthly price (family) | $213.50 | $304.38 |
| Public and private hospital cover | | |
| Inpatient treatments | | |
| Emergency facilities cover | Only when leading to hospitalisation | |
| Outpatient treatments following hospitalisation | | |
| Outpatient doctor consultations | | |
| Outpatient specialists (including pathology and radiology) | | |
| Outpatient psychiatric consultations | | |
| Pregnancy cover | | |
Extras benefits
| | | |
| --- | --- | --- |
| PBS-listed pharmaceuticals | | |
| Artificial aids | | |
| Physiotherapy, chiropractic and osteopathy | | |
| General dental | | |
| Optical | | |
| Home nursing | | |
| Therapies | | |
| Health appliances | | |
| Laser eye surgery | | |
What's not covered
Non-Medicare services are not covered by any of the cover types, except the applicable extras. Each cover type also has some specific exclusions which you cannot claim benefits for:
Budget:
General dental and optical
Outpatient medical
Outpatient pharmaceutical
Non-medicare procedures
Assisted reproductive
Bone marrow and organ transplants
Basic:
General dental and optical
Outpatient psychology and psychiatry
Non-Medicare services
Assisted reproductive
Bone marrow and organ transplants
All cover levels will fulfill your visa requirements and also entitle you to specific additional benefits.
Emergency ambulance cover included
No excess for any services or hospital admissions
Repatriation benefits, to transport you back to your home country if medically required
Funeral expenses cover, up to $20,000
In all cases, you will only be covered up to 100% of the Medicare Benefits Schedule (MBS) amount for hospital and other medical services. This is the "normal" cost of procedures according to Australia's public healthcare system. Some policies and treatments will only let you claim up to 85% of the MBS amount, in which case you will need to pay the difference yourself. In all cases you will only be covered for the specified situations and treatments listed in your policy.
If you undergo treatments with a doctor who charges more than the MBS amount, such as you might find at a private clinic, you will need to pay any difference yourself.
You can check beforehand to see how much a doctor charges, and whether you'll incur any gap expenses.
Waiting periods also apply, and you cannot claim for the specified services immediately after taking out cover.
Ambulance cover: No waiting period
Inpatient psychiatric treatment and rehabilitation: 2 months
Pre-existing conditions and pregnancy-related services: 12 months
If you're an OSHC member with nib, your claims options include:
| | | |
| --- | --- | --- |
| Claiming App | Yes | Yes |
| Online Services | Yes | Yes |
| HICAPS | Yes | Extras Only |
| Phone | Yes | No |
| Mail | Yes | Yes |
| Email | Yes | No |
| Retail Centre | Yes | Yes |
| Dedicated Contact Centre | Yes | No |
| Website | Yes | No |
| 24 Hour emergency helpline | Yes | No |
| Dedicated on campus support | No | No |
| On campus claim processing | No | No |
| Direct Billing | Yes | Yes |
| Click to chat | No | No |
Compare nib's range of overseas visitors cover